Our Staff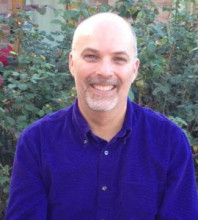 Pastor and Head of Staff (for over 20 years!), Reverend Steven Melde is originally from Scottsdale, AZ. Pastor Steve earned his Bachelor of Science Degree at the University of Arizona and a Master of Divinity from Princeton Theological Seminary, Princeton, NJ. He served as Associate Pastor at Grosse Ile Presbyterian Church in Grosse Ile, MI, from 1988 to 1996. He returned to Tucson in August 1996 to become Pastor of CPC. Steve remains an avid UofA Wildcat Fan. Steve's wife, Debbie, is a Middle School Math teacher with the Amphi School District, and they have two children. Their son, Scott, and his wife Nicole, have a two sons, soon to have three, who bring great joy to the Meldes (and the congregation). Scott and Nicole work and live in Tucson. Their daughter, Erin and her husband, Brennan Redd, live and work in Tempe, Arizona.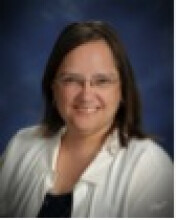 Robin Gilbert
Director of Children's Education
E-Mail:


Director of Children's Education, Robin Gilbert was born in Toledo, Ohio, but has lived in many places including Germany and England as an Air Force wife. While being stationed at Davis Monthan Air Force Base, here in Tucson, she took her love of children to new levels as a Boy Scout leader, Girl Scout Leader, coach for t-ball and soccer for her children, and a Sunday School teacher at Christ Presbyterian Church. She finished her Bachelors of Science Degree in Education at Northern Arizona University and is currently teaching 1st grade at Safford K-8 International Baccalaureate where she has been teaching for five years. Now that her two children are grown, she was excited to become more involved in the education of the children here at CPC by becoming our director of children's education.

Lon Bothwell
Facility Manager
E-Mail:


Facility Manager, Lon Bothwell grew up in Tucson and attended Sahuaro High School. He continued his education at the University of Arizona where he earned his Bachelor of Science Degree in Agriculture. He obtained a Masters of Management at the University of Phoenix. Lon retired from a successful law enforcement career in Arizona where attained the rank of Captain. Upon his retirement, he worked as a Project Manager within the construction industry until creating his own facilities management company. Lon's love for adventure takes him traveling around the world to exotic locations on hunting trips. Closer to home he enjoys skiing, fly fishing, trips to Mexico and the movies.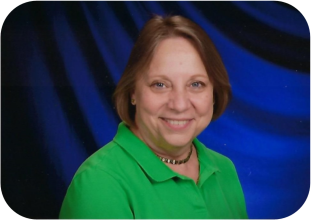 Robin Plemmons
Bookkeeper
E-Mail:


The Church's Bookkeeper, Robin Plemmons, hails from South Carolina. She met her husband, Rob, at Clemson University. After Rob's graduation, the couple married and moved to St. Louis where Robin completed her Bachelor of Science degree in accounting at the University of Missouri – St. Louis. BC (before children), she worked at a couple of CPA firms and achieved her goal of being a licensed CPA in the state of Missouri. Robin, Rob, and their children lived in suburbs of Atlanta and Los Angeles before moving here to Tucson in summer of 1999. Although a stay at home mom during that period, Robin volunteered as treasurer for the church the family attended and at various schools that the children attended. More recently, she worked as a business manager for a local church. During her off time, Robin enjoys travel, especially to see her children in Virginia and Texas plus her 2 grandchildren in Texas.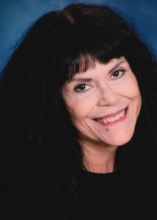 Stella Lopez
Office Manager
E-Mail:


Stella is the relatively new Office Manager of CPC. She will be happy to give you information about church events, help with reserving rooms, how to contribute articles to the KIVA or announcements to the Sunday bulletin or Friday Flash. She usually know what is going on around the church, but if you know something she doesn't and should, by all means call and let her know. She is interested in art, literature, movies and tv, your pets, food, history, music. If you would like to talk to her about any of the above, she would love to hear from you.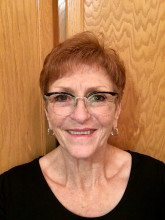 Debby Anderson
Coordinator of Congregational Care
E-Mail:


Debby joined Christ Presbyterian Church staff as the Coordinator of Congregational Care in January of 2019.

Debby and her family joined CPC in 2009 and served in organizing the Compassion Connections Visitation Ministry.

Prior employment includes CPC as Office Manager, Alzheimer's Association as the Southern Arizona Programs Manager and Rincon Congregational United Church of Christ as Minister of Community Care.

She is a caregiver for her mother, Dot Young. Debby is blessed with 2 adult children, 6 grandchildren, 1 great grandchild and their families who live in Tucson.

Her heart and passion are in serving in the ministry for elderly and VIPP (Visited In Person People) to share with them of the love of Christ and their church family.
Jordan Cullop
Audio Visual Coordinator
E-Mail: